Brief History
We started in 2007 under a different name in Barangka Ibaba, Mandaluyong. We had two physical print shops with computer and internet rentals. In 2008, we started selling online through free adsites and evidently found the potential of doing business on the internet. We decided to fully operate an online business in 2011 under HuePrints Merchandising having our website www.digitalprintingphilippines.com as our webshop.
Our priorities shifted as it is very much inseparable from our personal perspective in life like other micro businesses managed by husband and wife. We moved back and forth from Manila to Cebu since 2012 until we finally decided to stay in Cebu in 2016.
We are recently incorporated as 2080 PH Printing Inc. We also moved to a new website www.digitalprinting.ph. We only have a virtual print shop having our website as our main store but we are very personal in dealing with our clients. We don't want you to feel the distance when you are working with us. We are ready to answer your queries in a timely and appropriate manner. We understand most people are still reluctant to purchase online and some are more curious why we maintain the status of being available only online. We maintain a positive reputation by being sincere in our business relationships, which we regard as a highly valuable viewpoint.
Do not hesitate to contact us to ask about anything -- anything, we would be very glad to help.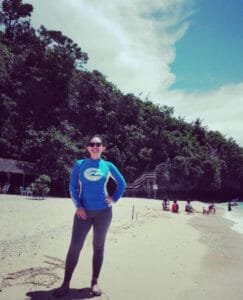 The Intrigue | Passionate
Dynamic Efforts toward achieving To the Point Output
Jackie Morales, MBA
CEO/President, 2080 PH Printing, Inc.
We moved the business to a new address.
Documents are under processed. We'll post update soon.
New Address: Building 12, Urban Deca Homes
Hernan Cortes, Brgy. Kasambagan, Cebu 6000
SEC Reg. No.: CS201705115
TIN: 090-562-228-000
Registered address: P. Basubas St., Tipolo
Mandaue City, Cebu, Philippines 6014
+63.942.848.2080
+63.917.505.2080, +63.925.710.2080


DTI-Cebu Mentor Program, Batch 1 Graduate, 2016
DTI-Cebu E-Commerce & Digital Marketing Mentor Program, Batch 2 Graduate, 2017


PhilGEPS Registered Supplier
Sponsorship/Activities:
---
Tikang Kabataan, Tabang sa Kinaiyahan Outreach Program, District 32 Outdoor Club, 2017
La Luna Sangre, ABS-CBN, 2017
Home Sweet Home, ABS-CBN, 2016
Batang Bukid Outreach Program, 2016
D'Voice of the Next Big Star, Samsweet Kaye Productions aired on FM Bogo, DYCM Radio, 2016
Mass Media Awareness, UP Diliman, 2012
ASAP, ABS-CBN, 2012
Maalaala Mo Kaya, ABS-CBN, 2012
School Works Mo, Sagot Ko Project, 2010
Basic Computer Workshop, 2008
Digitize Cebu, Empowering SMEs through Digital Marketing, 2017
DTI Cebu E-Commerce & Digital Marketing Training, 2017
DTI Cebu Sinulog Fiesta Fair, SM Cebu, 2016
DTI Cebu Basic Packaging and Design Workshop, 2016
DTI Cebu SEO & Digital Marketing Seminar Workshop, Cebu Grand Convention Center, 2016
SEO Shots VI, 2016
DTI Cebu Kapatid Mentor Program, 2016